Thanks to all who participated in our July giveaway, and congrats to Robert R. of Midland PA!
This August, we're changing it up with this decorative canvas piece by artist Joel Henriquez. This contemporary canvas art would be perfect for a kitchen or dining area, cafe, or any space an avid wine lover spends his or her time. And while you can't drink this vino, there's no denying that it is lovely to look at!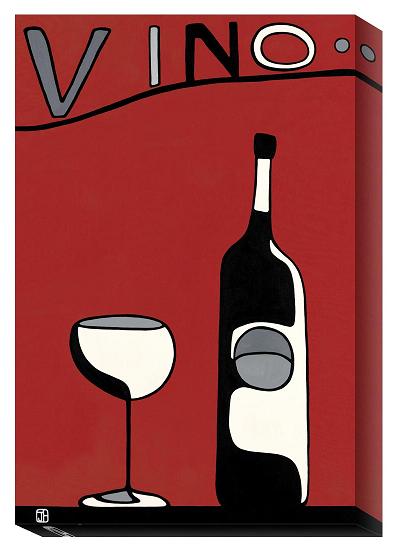 Red Vino, Joel Henriques
retails for: $94.99
image size: 12 x 18 in.
finish style: gallery wrap
Click here to enter our August giveaway! Free art is good for you.
---
Want Red Vino in another size? Click here to view additional size and finishing options.